First Annual Maak Impact Pickleball Tournament Fundraiser
---
Welcome to the first annual pickleball tournament fundraiser event from Maak Impact. Maak Impact is a new Nonprofit based in American Fork, Utah and is hosting this pickleball tournament to meet people, have a fun time together, and rasie some money for our new nonprofit! Maak Impact Pickleball Tournament for Charity is the first fundraising event hosted by Maak Impact and we are exited to announce that, due to a generous donation committment from a donor, all donation proceeds from this Tournament will be matched dollar for dollar and will 100% go to support our cause!


Registration for the tournament is NOW OPEN! See below for Tournament details and the link for registration and donation.
---
---
Tournament Details
Mixed Doubles (🚹-🚹, 🚹-🚺, or 🚺-🚺) King's Court Pickleball Tournament - 8 games guaranteed (12 minutes/game) + 4 game championship bracket (first to 11 or 20 minutes max). We have space for between 24-28 teams.
Saturday June 26 @ 8-10am (regular play), 11am-12pm (championship bracket)
Club Pickleball USA in Orem (indoor) - 1330 Sandhill Rd, Orem, UT 84058
The price of registration is for teams of 2 - $40/team or $25 for single players (we can pair you up when you arrive). The cost of registration goes to covering the cost of hosting the tournament but we are also asking for donations during this tournament so feel free to choose a "Suggested Donation" amount at checkout or you can donate the day of at the Maak Impact booth.
This fundraising tournament is part of our Maak Impact Nonprofit Launch Donation Matching Campaign. A generous donor has offered to match all additional contributions made during the tournament and the months of June and July up to $40,000. Your total donation impact is DOUBLED at this time! You can also donate at the event if you want to donate a custom amount (save fees, donate at the event!).
Club Pickleball USA has asked that each player wear non-scuff shoes
We will have some paddles and balls for teams to use if you do not have your own equipment but they are limited. Other paddles are available for rent at the club for $5/paddle.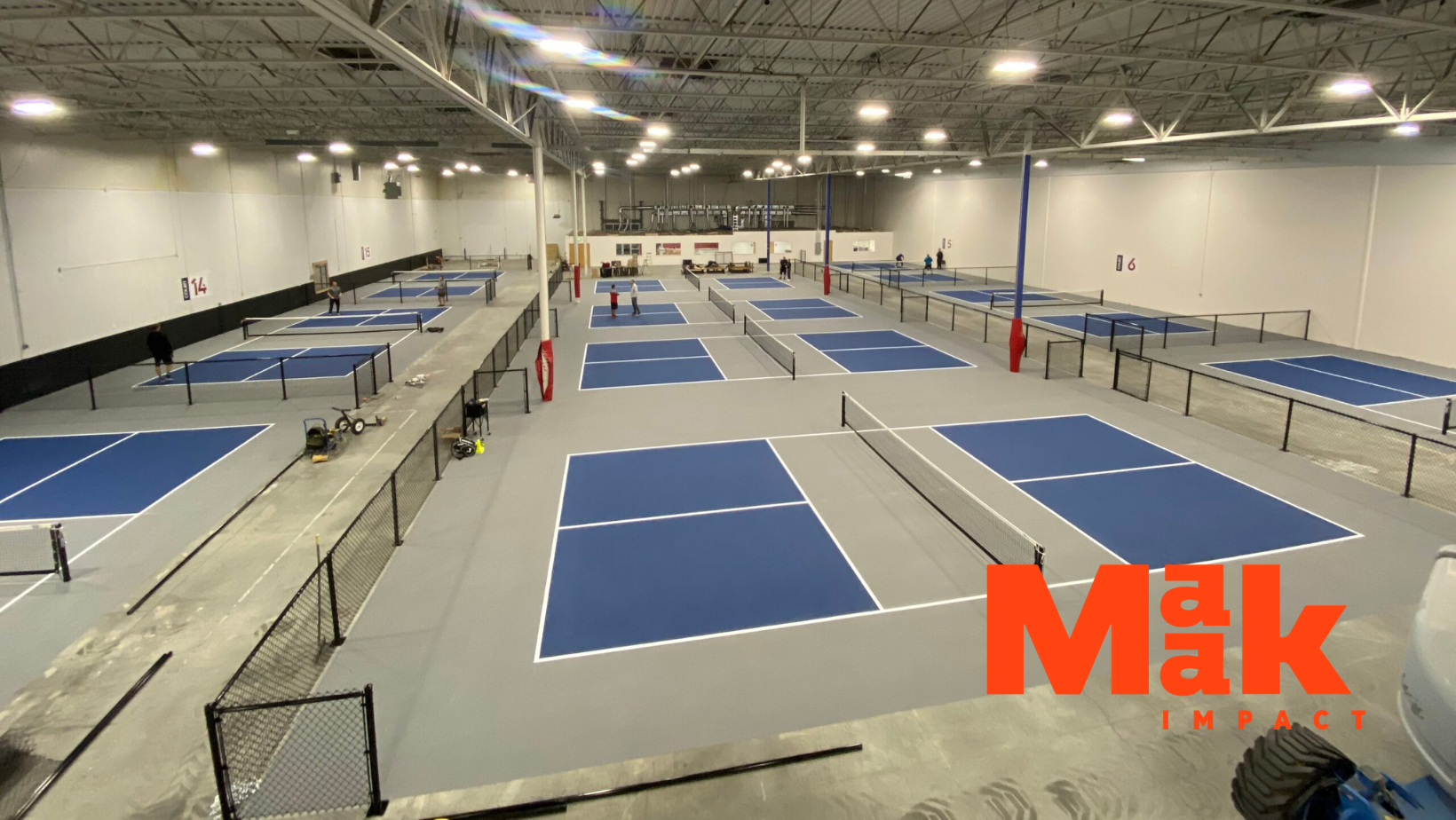 ---
Who is Maak Impact anyway??
We are glad you asked! Maak Impact is a Nonprofit Solution Design Lab. We are a design team that educates, consults, and develops problem solvers. We partner with nonprofit organizations, social ventures and social-focused companies, entrepreneurs, and donors to help them design better solutions to the problems they have set out to solve and to evaluate the REAL impact their current and new solutions make on the people they are serving.
Our team has years of experience designing products and services for large publicly traded companies such as Purple to small custom products or services. We have come together to establish a nonprofit to teach these same problem-solving innovation principles and methodologies by partnering with nonprofits and social-good companies to design solutions alongside them as well as helping them to think differently and design human-centric solutions to problems along the way.
We launched Maak Impact in January 2021 and in the short time that we have been around, we have been able to work with, and begin to work with, a variety of social-good organizations and companies from around the world! We are currently raising funds to be able to make more partnerships and offer our consulting services to more nonprofits that are eager to design human-centric solutions, learn more about the problems they are solving, evaluate their impact, and become better problem solvers themselves.
So you can get to know us better and have a fun morning, we are hosting a Pickleball Tournament to fundraise as well as have a chance to meet you and talk more about what we do, how we do it, who we are, and the impact we know we can make in the world!
---
A HUGE Thank You to our Sponsors!